WE WORK
TO BENEFIT CLIENTS
Over the years, we've had the opportunity to work closely with our client in an interactive and collaborative way to fully understand the vision and aspirations for their projects. From this we've been able to create exciting design projects on a global scale at the highest caliber. It's been our sincere goal to ensure that our clients are our business partners, and it's from this dedication to superior service that we've been able to build our network of great people and companies that share our passion for success!

Utilization studies
Business needs interviews
Staff surveys
Visioning and business case
Fit out cost comparisons of shortlisted buildings
Building surveys/appraisals
Design concept
Space planning
3D visualization
Finishes
Working drawings for construction
Technical appraisal
Management and control of engineering services design
Mechanical and electrical installation
IT strategy development
Testing and commissioning
Overall management of site activities
Liaison with landlord and statutory authorities
Quantity surveying
Management of change control procedure Regular reporting on cost, programme and quality
Management of programme and handover
Health and safety
Environmental compliance
Independent sourcing
Churn: clear site, storing and reinstalling Rental
Move management
Storage audits
Fixtures and fittings
BREEAM, LEED and SKA rated fit out
FSC/PEFC certified timber
Design, specification and installation of HVAC systems
Wireless sub-metering and energy monitoring
Desktop energy reduction technology
AFTERCARE AND SMALL WORKS
Project threshold
Appraisal, design and coordination Delivery and fit out
Day two furniture
Move and churn management
It's a three-stage process
WE WORK
TO BENEFIT CLIENTS
First, we get to know you by capturing the data about your business to develop your brief business.
Next, we design your workplace right down to the last detail.
Then we turn it all into reality by coordinating and managing the work from inception to completion and final handover.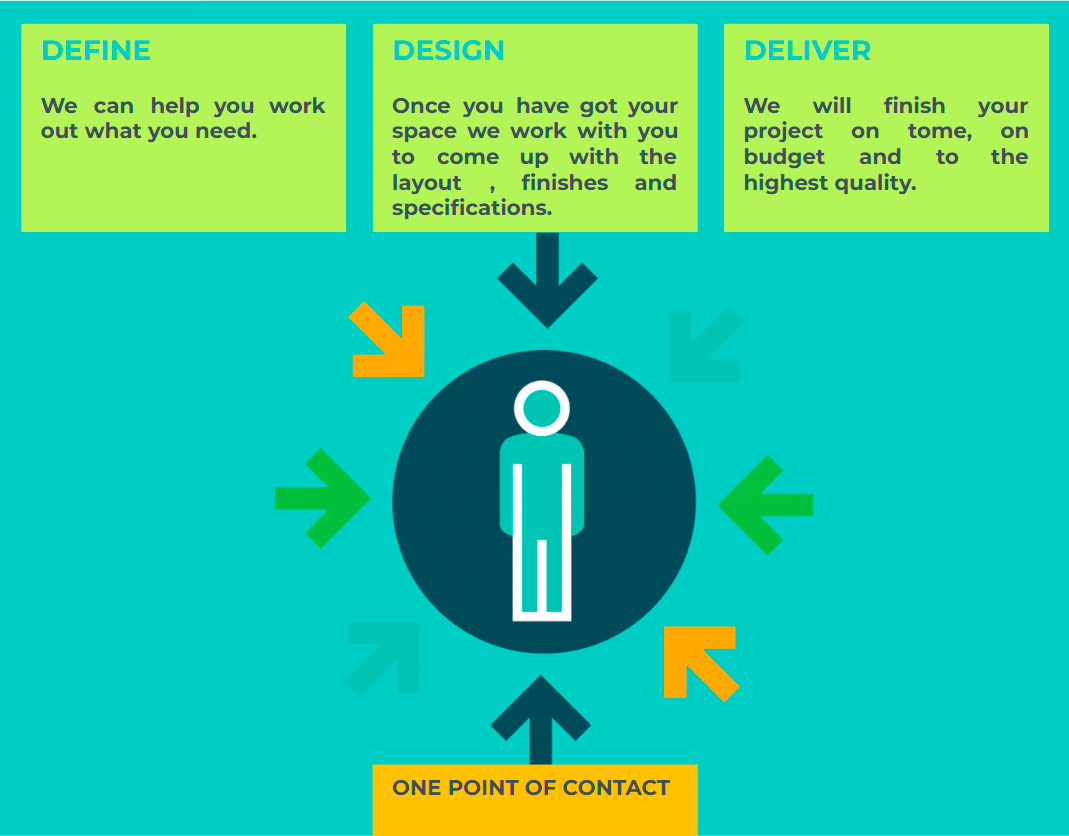 WE WORK
TO BENEFIT CLIENTS
You will have one specific person as your point of contact with us and an experienced and specialist team as support
Our design and build model means we do everything for you. That includes finding and managing the external suppliers your project needs.
We can get the best prices and we know who is reliable. What's more, we take responsibility for dealing with all relevant statutory regulations and required external approvals.
This means that you can carry on with your day job in the knowledge that your project is in safe hands.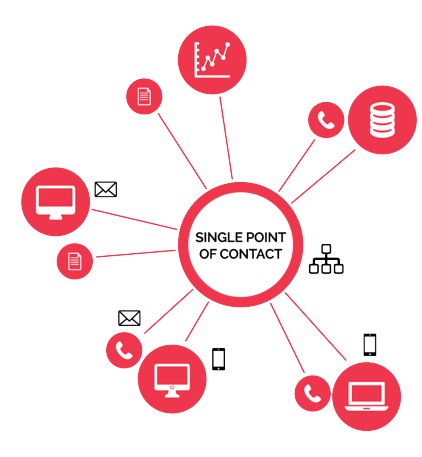 WE WORK
TO BENEFIT CLIENTS
Because of our system, we can manage many parts of the project at the same time.
We don't have to wait for one element to finish before the next step can start.
Our people talk to each other continuously, overlap phases and work together as a team.
We call it parallel working.