SPACE PLANNING & CONCEPTUAL DESIGN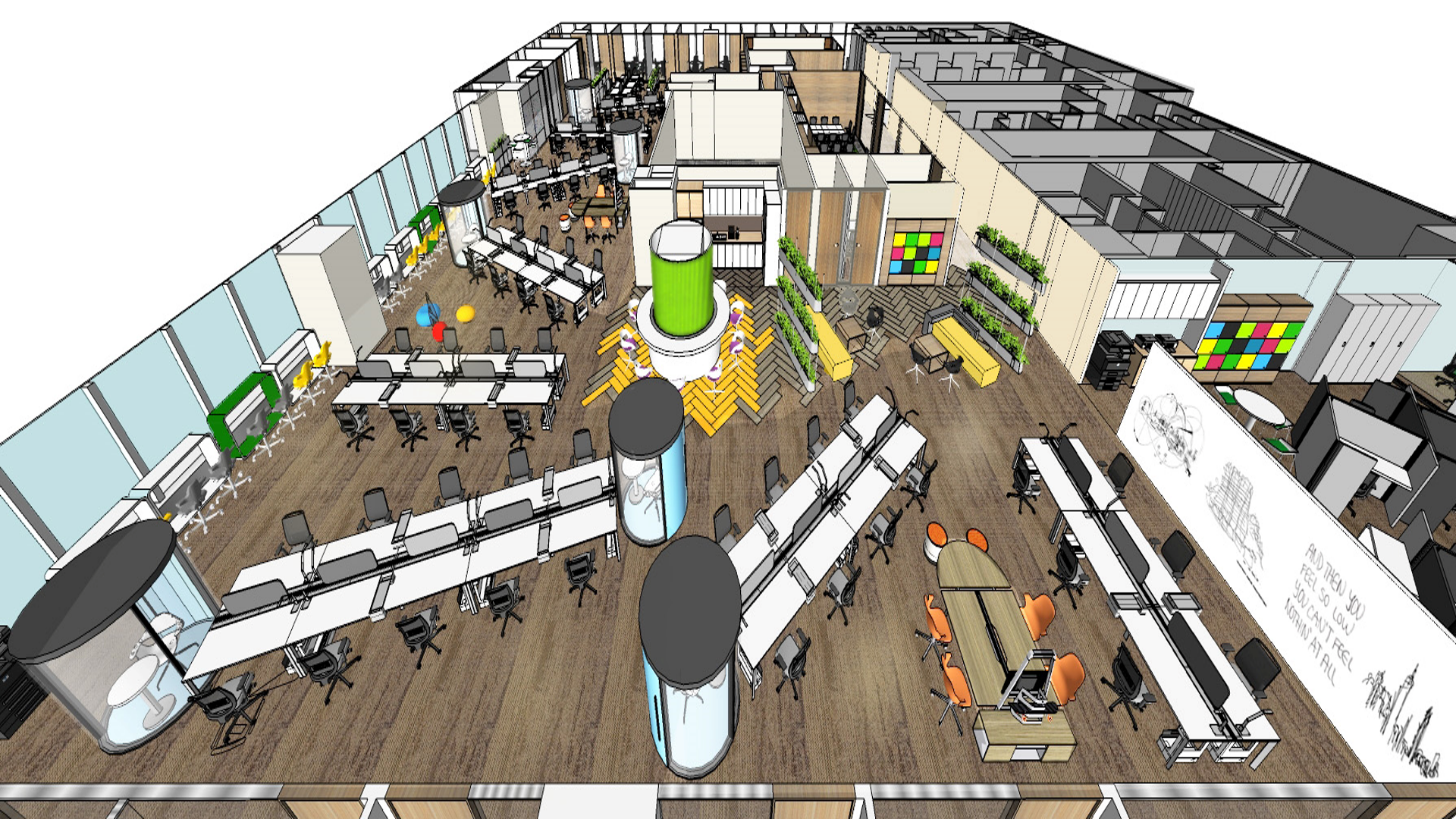 Inspirational office design that will change how you think about your workplace.
We get to now your business so we can define a workplace strategy that's uniquely yours. And we want to know everything!
Our workplace constancy teams will work with you to understand not only your business needs and goals, but also your people and what makes them tick. This lets us focus your new office design around your people, so that they'll find it inspiring and engaging. A detailed workplace strategy not only defines your office fit our brief, but it can also help to increase people productivity and staff morale. A solid people strategy can transform your office into a business asset that attracts and retains your industry's very best talent.
Our goal is to create flexible efficient workplaces that can save your money and leave your staff feeling happier and healthier.