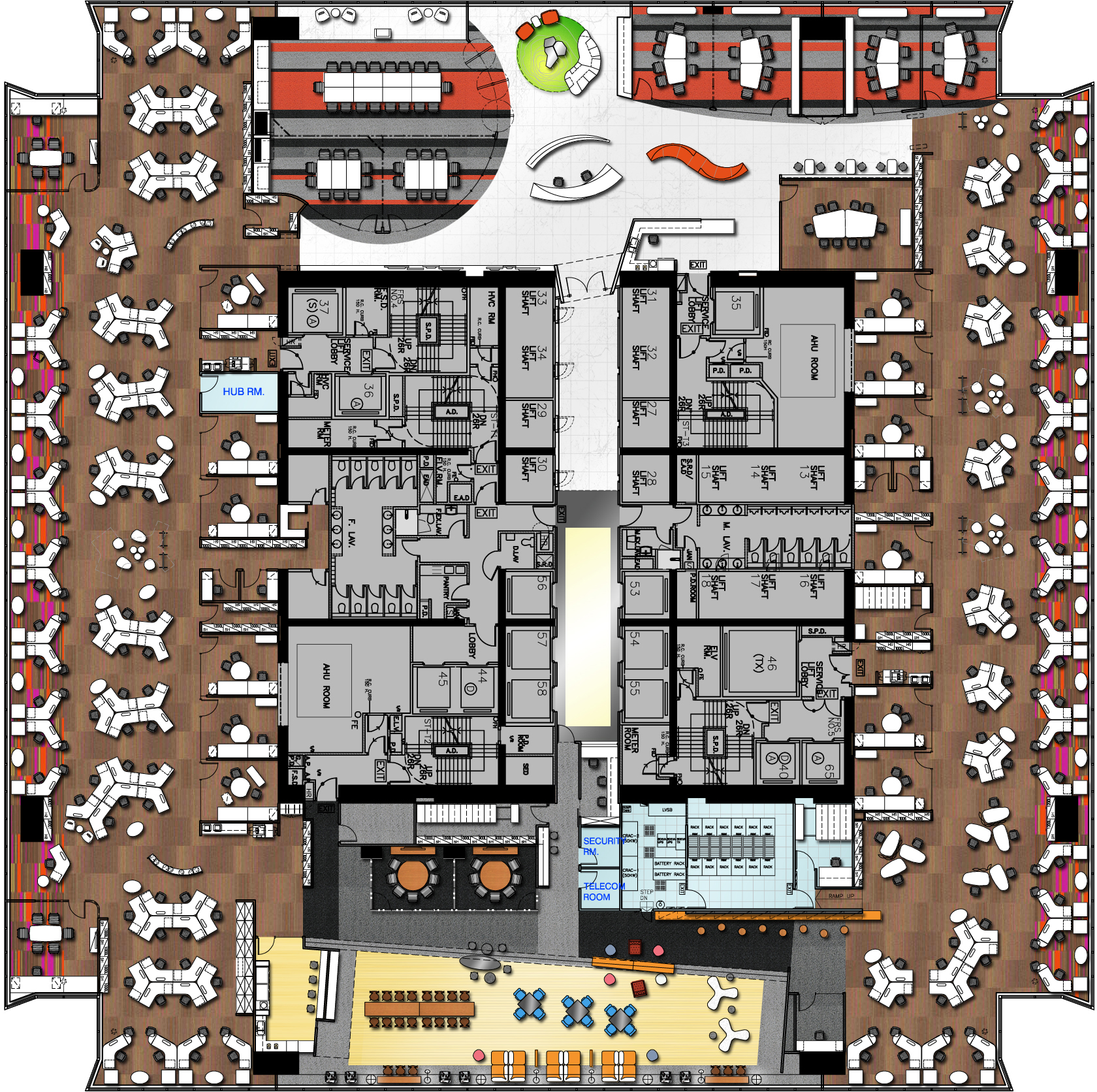 We develop workplace strategies and experiences based on science that help you deliver your business goals.
To us the workplace is the convergence of the digital, social and physical environments in which people perform work tasks. It can be anywhere and any time. It's no longer just the office.
A Workplace Strategy is a 'Blueprint' that sets out how to get the most from your people, technology and places, tightly tuned to your business objectives, desired behaviors and culture.
Backed by science and evidence, and generated through an intense process of internal and external research, our workplace strategies put your people and business at the heart of the process and asks, "How can we turn your workplaces into competitive tools?"
Workplace Strategy is about everything your people experience every day.
It's about working out the best practices, cultures, technologies, and spaces needed to support your people in being the best they can be, providing a platform for business success.
It's also about defining and proposing new working practices and understandings to help your people perform at their best.
We have worked with a variety of professionals including leaders from HR, IT, Corporate Real Estate and Facilities Management, in order to create the ideal work experiences.